In Memory
Chuck Tesh VIEW PROFILE
Charles Pinkney Tesh, Jr., 70, of Ridge, Maryland (formerly of Florida), passed away on February 11, 2018, at Charlotte Hall Veterans Home. He was born on July 3, 1947, on Midway Island, the son of the late RADM Charles Pinkney Tesh and the late Mary Lou Schoenfeldt.
Charles enjoyed hunting, fishing, boating, photography and played bass guitar. He served honorably in the United States Marine Corps during Vietnam and received the National Defense Service Medal. Charles worked as a Paralegal and as a Bounty Hunter in Florida and owned a ranch with many exotic animals and livestock.
Charles is survived by his partner, Marlene Isenhart; his children, Justin Tesh, Kathryn Johanson, Erika Garrett, and 3 grandchildren. Also, surviving Charles are his brother, Robert Tesh, and sisters, Mary Jane Meyer and Susan Tesh.
________________________________________________
Dean Atkinson shared on Facebook April 5, 2020:
I have been searching for our friend Chuck Tesh for many years. He was a graduate of Coronado High class of 1966. We played in bands together starting in 1963-1966. He was the Bass player for the Vibrant's and the Rogues. So many incredible memories of Chuck and our adventures on Coronado Island, He will be written about in the book I am writing.
I just learned this morning that my friend and fellow Band Mate passed away in 2018. Chuck Tesh was a 1966 Graduate of Coronado high and one of the well-known characters of Coronado in the 60s. His exploits and adventures will be remembered by all who knew him.
These Photos of "The Rogues" were Taken at a dance in the old CHS gym in 1966 before Chuck Graduated. He is the Big guy on the left.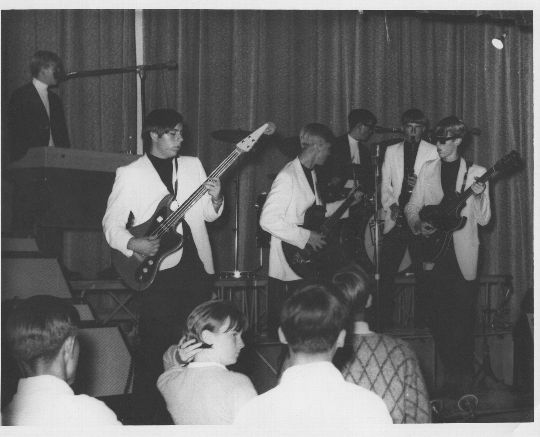 On Keyboards was Jon Edwards, Chucks Cousin. L to R, Glenn Stock, Lead Guitar, RIP, Tip Tisdale, Rhythm Guitar, Bob Superko, Sax and David Vaughan, Drums. Over the almost Two years the band was together many CHS Grads were members, Myself, Ellie Weston, Gloria Boyster, Danny Orlino, and Barry Horne.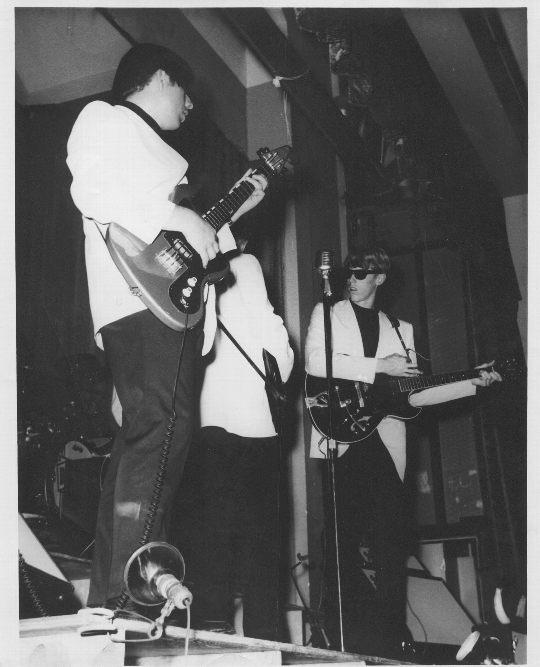 Click here to see Chuck's last Profile entry.